With the end of summer quickly approaching, we take a look at the top MMA prospects from the month of August.
With plenty of MMA prospects in action for August, we take a look back at those who really stood out last month. With rising talent from ONE Championship, Bellator and beyond, here's who to keep an eye on moving forward.
Flyweight, Ayaka Miura (9-2, 1 NC)
Making her second consecutive appearance for ONE Championship, Miura made easy work of the Brazilian Samara Santos (11-6-1). In the opening seconds of the fight, Miura hit the head and arm throw. Being on top the entire round she did sit in an inverted triangle for a while. Miura showed excellent composure however, and was never in any real danger. Opening on the second round, Miura executed a much better double leg takedown. From there she quickly locked in a nasty Americana forcing Santos to tap.
Grade: B+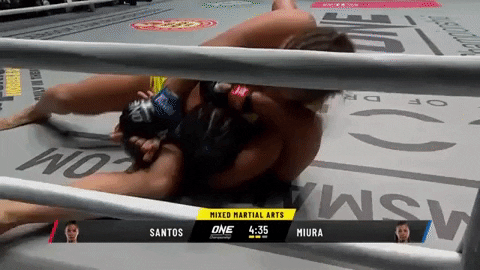 Flyweight, Litao Miao (5-1)
Making his fourth consecutive outing for ONE Championship, Miao moves to 4-0 in the promotion. His opponent Pongsiri Mitsatit was a solid prospect in 2017 but Miao really dominated him. Miao grounded the Muay Thai expert the entirety of three rounds. Miao would show good wrestling and as soon as they cliched he would land some beautiful hip tosses/judo throws. Never in any danger, the Chinese fighter stayed in control for the main portion of the fight. He never got close to finishing the bout but did stay active and moved into dominant positions a few times.
Grade: B

Great throw by Litao Miao #ONEChampionship: #DawnOfHeroes pic.twitter.com/gioNhMkHQw

— Brandon The Truth 💯 (@Brandon_Nocaute) August 2, 2019
Bantamweight, Chase Boutwell (4-0)
Boutwell made his professional debut on the biggest stage so far in his career for the Island Fights promotion. He boasts an amateur record of 10-1 coming up just short in 2017 IMMAF World Championships. Boutwell made quick and easy work of his opponent, Dejuan Robinson who also made his pro debut. He quickly got the body lock takedown and as soon as  Robinson rolled to his knees, Boutwell took the back and finished with the RNC. He trains out of American Top Team and at only 20-years old he may have some potential.
Grade: B+
Chase Boutwell gets a sub in his pro debut! #IslandFights58 pic.twitter.com/uu4a1dM88U

— ShayMyName (@ImShannonTho) August 3, 2019
Featherweight, Austin Lingo (7-0)
In the main event of LFA 73, Austin Lingo made a huge statement with his fifth first-round finish. Lingo is known for his "Lights Out" power, and this time put out another victim in his toughest foe to date in Solo Hatley Jr. It only took 0:25 seconds for Lingo to find the finish. Lingo quickly landed a right hook dropping Hatley followed by another right as Hatley was getting back to his feet, putting him away.
Grade: A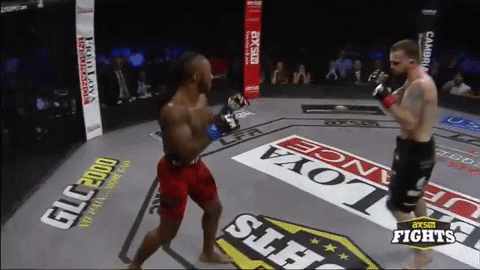 Flyweight, Hailey Cowan (4-1)
Becoming a Legacy Fighting Alliance staple fighting her entire pro career for the promotion, Cowan moved her win streak to four last month. In this latest fight, she got her biggest win against Bellator veteran Jessica Middleton. This was the first time Cowan had gone the distance and she showed a lot. It was a dominant performance from Cowan taking place against the cage and mostly on the mat. Cowan's overwhelming offense showed good wrestling, top control, and solid ground and pound.
Grade: B+
Hailey Cowan is a badass chick #LFA73 pic.twitter.com/9356Q5ZcLe

— ShayMyName (@ImShannonTho) August 3, 2019