Get to know David Martinez ahead of his Eternal MMA title fight on November 1. Martinez talks about his fight coming up, how he got into MMA, and more.
We caught up with David Martinez ahead of his lightweight title fight at Eternal MMA 49 on November 1, to get a little background on this rising prospect at 155lbs. An undefeated 6-0, the 26-year old Australian fighter will be one to keep an eye on.
First of all, how did you get into MMA?
While others found their love for MMA through Bloodsport and Bruce Lee, I actually got into the sport after watching Never Back Down. After seeing that, I went and got myself a fight, with no prior training, against Tristan Murphy (who would go on to be Eternal's pro WW champion). Safe to say I got destroyed but I started training six months later and here we are now.
What is the reason for "The Smiling Assassin" nickname?
Funny enough, I fought on a Reign card and one of the lads in the first fight was "The Smiling Assassin." I was in fight 3 with no nickname at the time but because I smiled so much before, during, and after the fight everyone in the crowd thought it was my nickname instead and started calling me [that] while I was watching the rest of the fights. It's stuck around since.
What is your career or would MMA be your full-time job?
MMA has pretty much taken over as my full-time career now.
Who are you currently training with and who are some of your main sparring partners?
I'm honored to be a member of the Dunstan Death Squad, training here at Ignite Martial Arts in Caloundra. I have the pleasure of training with killers like UFC vet Ben Wall, Callum Lewis, Jayden Walsh, Taj Fewquandie, Angus Jones, Julian Prowse, Tyrell Hogan, Liam Callander, Viktor Lyall and many others including my boys down at Gamebred Academy.
List of accomplishments such as titles, belt ranks, etc…?
– A purple belt in BJJ since Aug 2017
– XFC Amateur Lightweight champion (Interim, Unified and 1 defense)
– Eternal Lightweight Champion
– Coastal Combat Lightweight Champion
– QLD BJJ State Champion (Purple, Absolute)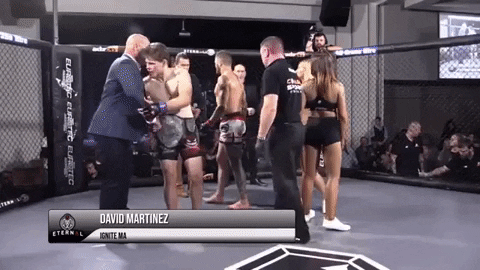 What are your favorite striking and grappling technique?
I'm a man who appreciates the classics. A good jab, double leg takedown and a Rear Naked Choke are at the top of my list.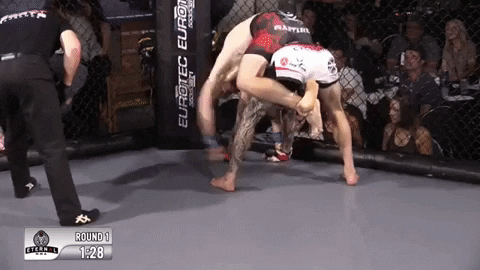 This is your first under the big lights as Eternal is now on UFC Fight Pass. Is there any added pressure?
None to speak of actually. It changes nothing for me going into this fight. It's pretty cool though.
You're set to fight Josh Togo coming up. What do you think about him as an opponent and how do you see this fight playing out?
He's a scary looking character but I'm told he's actually a really nice guy. I like what I see in his skill set, it's a very unique challenge for me to undertake and that excites me. Anything could happen but I believe it'll start off technical until one us decides to make it ugly. A dog fight in his own words.
Your very first amateur fight you lost and then has never faced defeat again.  How did that loss change you as a fighter?
Plain and simple, it taught me the importance of preparation and having a ground game. It's been my specialty since.
Do you feel good at lightweight? Do you ever plan on moving up or down a weight class in the future?
I've been eyeing off featherweight lately as my weight cuts are getting easier each time but while I still have options for lightweight, I'm happy to continue there.
If you weren't fighting where would you be today?
Good question! I actually have no idea where I'd be if I wasn't fighting. Maybe I would have tried to join the army or tried studying some fields in the technology realm. Who knows for sure though, haha.
Last question. Why do you fight and who do you fight for?
For the most part, I fight for myself. I do it because being in that cage is both a chance for honest self-expression and a challenge I hunger for that nothing else can replicate. Beyond that, I fight for those who have shown me love and support in this crazy sport. Family, coaches, training partners, online communities and any other friends.
Eternal MMA 49 takes place Friday, November 1, 2019 in Southport, Queensland, Australia. The event airs live on UFC Fight Pass.