At UFC Sao Paulo this weekend, featherweight Ricardo Ramos is flying under the radar — but he shouldn't be.
UFC Sao Paulo is the UFC's final trip to Brazil this year, and as is usually the case, the card is brimming with local talent. While that can sometimes be too much of a good thing, once fighter that deserves the spotlight is featherweight Ricardo Ramos.
Featherweight, Ricardo Ramos (13-2)
UFC Sao Paulo is the host of a few up and coming fighters, a few debuts, and some well-established fighters. It's clear as day, however, that the spotlight should be on the unranked Ricardo Ramos. Ramos is 13-2 overall and 4-1 in the UFC. His only loss in the UFC came to a future contender in Said Nurmagomedov.
Ramos the owner of a Performance of the Night bonus, and is a fighter of the future at only 24-years-old. Ramos is a killer who has a high finish rate and is a well-rounded athlete. He's a fighter that does lack on volume at times but is diverse and explosive. Ramos does get hit more than what he should, which is a concern. Still he's a solid kickboxer, very sharp with his hands, and dangerous off the clinch. Something he has only shown glimpses of in his UFC run is his grappling, which he should use more of. The wrestling of Ramos is decent but on the mat he's dynamic. He can go from submission to submission and really thrives in scrambles.
Ramos will be taking on the undefeated Eduardo Garagorri at UFC Sao Paulo, who's 13-0. Garagorri is 1-0 is the UFC beating Humberto Bandenay, but it wasn't a great performance, which is not a good look at all. Garagorri relies mainly on his counter striking and his flurries. He's very wild though and lacks angles and technical ability. His takedown defense is lackluster, having been taken down by poor competition and off his back, he struggles as well. This should be an easy win for Ramos as he has the advantage everywhere.
Ramos is only 24 so and it would be nice to see him built up slowly. He has a few kinks he needs to have worked out. He is moving back up to featherweight here, and that can only improve his cardio, which will allow for more output. Ramos should look like a much better fighter as he's had bad weight cuts to 135. In the next three years, expect Ramos to be in the top 15.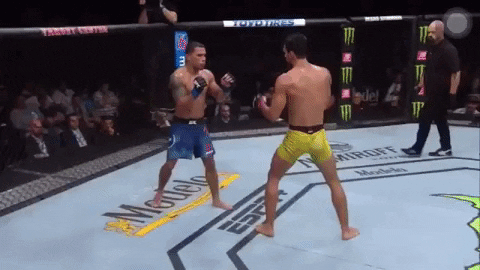 Bantamweight, Jose Johnson (10-5)
After starting his pro career at 5-4, Jose Johnson made a complete turnaround and has made himself into a top prospect. Now on a 4-fight win streak, Johnson won the Warrior Xtreme Cagefighting title in his last bout.
For someone that has half as many losses as he has wins, Johnson has looked stellar as of late. He will struggle with takedown defense but is good off his back with solid jiu-jitsu. On the feet is where he excels and is a very dangerous fighter. Johnson is good at range with long strikes and an effective teep kick. He's lethal in the clinch with excellent muay thai bringing in deadly elbows and knees.
At LFA 78, Johnson will take on Brazilian Rafael Costa, who is 11-2 as a pro. Costa is a good test, maybe the toughest opponent he's had in a while. This will also be the LFA debut on UFC Fight Pass and Johnson's debut in LFA so a lot of eyes are on this card.