Torrez Finney never had MMA in his sights until 2019.
Playing football is what Finney's passion was, as he'd worn a helmet and pads ever since he was four years old. Finney led the state in Georgia with sacks totaling 24. He led the state with tackles by a defensive lineman at 131. As a result, Finney was awarded the best defensive lineman in the state, went first-team All-region, and first-team All-state.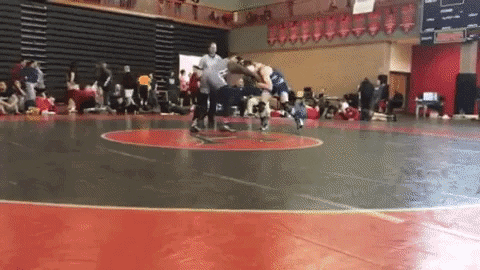 It wasn't just football, as Finney signed up to wrestle in seventh grade. Even though at first he thought he signed up for WWE, he still excelled in slamming and pinning other guys in a singlet. Finney went on to win back-to-back state championships. He placed ninth in nationals, won all middle Georgia wrestler of the year, and went 40-0 his senior year.
Finney excelled so much on the mats he was offered a scholarship to wrestle for UTC (the University of Tennessee at Chattanooga). He turned it down and instead went to UTC to play football, to play in the big games against other SEC teams. His wrestling days weren't over, however, as he was offered to compete in a heavyweight match. He competed, but while in the match he tore his ACL. Six months later he was back to playing football. He tore his ACL again and his meniscus and ended up missing the entire 2019 season.
Finney was on the shelf for a long time rehabbing after that incident. While nursing his injury he joined a local gym to train some boxing. His friends later invited Finney to Agoge Combatitives to train in jiu-jitsu as well. With his wrestling background, he fell in love with it, and that's when MMA was brought to his attention.
Since walking into the doors of Agoge Combatitives, Finney has been there ever since.
"It's the best gym in Tennessee. Phenomenal coaches out of Sterling Peace, Matt Harris, and Larry Scott. Love those guys to death man. So glad they are in my life. My main sparring partner is John Hampton. Love John big time man. He is not only my training partner but he also trains me through Peak Kinetic Performance which is a workout routine I follow to help my strength and conditioning for the fights. He's a fighter too and will be on the upcoming scene as well. I train with Logan Neal who was with Bellator and Greg Hopkins who is currently the 170-pro Valor champion. Many great guys here like Chance Gilbride, Andrew Sturdivant, Carter Beekman, my training partner John Hampton. We have a really solid squad here who is gonna make a lot of noise in the near future."
Torrez Finney made his MMA debut last October. At the time he was still practicing for football. That day he had a scrimmage and played around 50 reps. He left from there to Knoxville to fight his first MMA fight at a catchweight of 215 lbs. He won by knockout in only eleven seconds.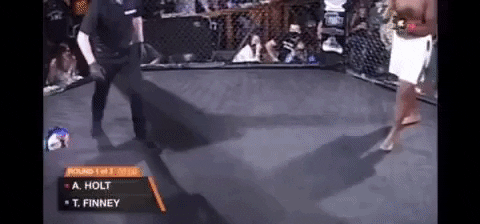 Finney has only been fighting a little over six months, not even a year. He's only 22-years-old and has only has three fights, so his toes aren't even at the doorstep of the door just yet. Although he's only 3-0, however, Finney has dominated his opponents and has yet to face any adversity in his MMA career thus far. Time is on his side no doubt, and the young prospect already has had a lot of success.
"The highest point in my career so far was winning that Valor Title. The lowest point hasn't happened and I feel if I stay dedicated to my craft and train hard no matter how many wins or losses there will never be a low point because I get to do what I love every day. I plan on turning pro when I feel I am ready. I don't want to rush this. I've only been fighting MMA for only a year. But just know I am coming."
You can find all of Finney's fights on Youtube. He is 3-0, has a 100% finish rate with three KO/TKO's, and won a title in only his second fight.
"Tell the fans to expect an exciting, energetic, charisma-killing beast of a fighter that is coming to take over," Finney told us. "In three years, Torrez Finney will be in one of the top professional companies in the world as one of the biggest stars to ever grace the sport of MMA. Three goals I have in my career are to make it to the UFC, Bellator, or ONE FC, win a world title, and be the greatest fighter I can possibly be."
"I fight because I love it. No other motivation there for that. But who I fight for is Jesus Christ to bring glory to his name. When I bring glory to his name I honor my family, my friends, my team, and my dog, Jack-Jack."