While there's currently a lack of action in MMA (and everywhere else, for obvious reasons), there are still plenty of prospects worth putting the spotlight on. This month, our MMA Prospect of the Month is awarded to Brenner Alberth.
Age: 23-years-old
From: Janauba, Minas Gerais, Brazil
Height: 6'2″
Reach: ?
Weight class: Lightweight
Record: 8-0
Ranked #120 in active Brazil Pro Lightweights according to Tapology
Who is Brenner Alberth?
The young Brenner, before getting into MMA, started his path in jiu-jitsu. Within the region of Minas Gerais, Alberth won several jiu-jitsu championships. Wanting a new challenge, Alberth decided to test himself in MMA and set off along that path. Outside of MMA, he has also competed in wrestling, boxing, and Muay Thai. Alberth made his MMA debut in 2015 and through the Minas Gerais regional, where he won BJJ championships, he won his first MMA title. His strength of schedule was weak, because the big events out of Brazil don't open vacancies for those who don't stand out. With a great effort from his trainer (Eustáquio Bananal), Alberth soon found himself competing in events with much greater visibility.
Striking
Alberth fights out of an orthodox stance so his right hand is his primary weapon. He has a good right overhand, right hook, and right cross. The Brazilian is a wild striker but still a dangerous one. He's very capable of knocking guys out with his right or his left hand. Alberth is a danger when he plants his feet and throws looping hooks. He's shown to have killer instinct once he gets his foe in trouble, as that's where he will throw better combos, and from different angles. Brenner also is a good counter striker which will no doubt show more and more as his career progresses.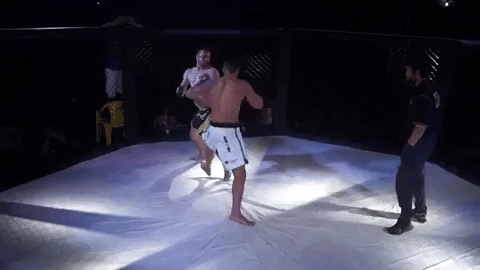 Kickboxing
Alberth doesn't really initiate kicks that much. He sometimes leads with kicks and sets the pace with that. Alberth has never really connected with anything significant besides a few good liver kicks. It's something he should throw behind his striking more and not so much one kick and reset.
Clinch
The clinch is an area Alberth has been able to avoid. He was able to secure an inside trip takedown from the clinch but that's really about all.
Movement
His footwork isn't flashy as it is more basic and suitable. Alberth will just walk forward and will move vertically cutting off his opponent. He's been able to avoid big shots just moving backward out of the way. It's something he will have to improve but for now, it's good enough.
Wrestling
In his career thus far, Alberth has managed to secure takedowns from the clinch and at distance. It seems he's pretty good at timing his entrances and always gets the takedown on the initial takedown, with no need to chain wrestle. It's hard to tell how he will do when he can't get the takedown on the first attempt. With that said he checks the box just slightly.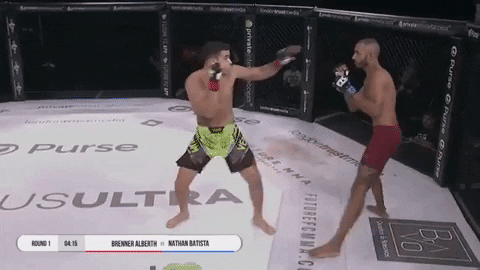 Ground game
Although six of his eight finishes are by KO/TKO his jiu-jitsu is his strongest skill. As soon as the fight hits the mat Alberth immediately slices through the guard right into mount. He has fight-ending ground and pound knocking one of his foes out with punches in mount. He's easily capable of taking the back as well and finishing with the rear-naked choke as shown in his last fight.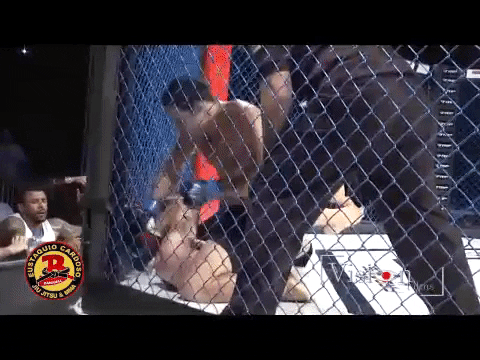 Cardio
The longest Alberth has fought has been 3:12 and had no signs of gassing. Still, that's only into one round so it's uncertain how he will fare once he is forced to go longer. He doesn't throw a lot of wasted energy at all so really his cardio should hold up. It's an area he probably won't struggle in, but it's too early to tell right now.
Defense
In one fight, Alberth stumbled just a bit and since then he hasn't faced any adversity. That goes for takedown defense as well as he's never been on his back. It's important though that he's never really had to defend a takedown. Alberth likes to stand and brawl in the pocket which has resulted in him getting hit quite a bit. His chin has held up though and so far he has been able to out-tough his opponents.
Overall thoughts: Alberth is unproven but is still one of the best up-and-coming talents out of Brazil. The only thing he really needs is adjustments on technique and that's something he can get better as he moves on in his career. His last fight was for Future FC, and that's a promotion he could grow in for the next couple years.