After the exciting event that was UFC Philadelphia, we look at what's next for the main card participants.
UFC Philadelphia offered us one promise: violence. The card delivered just that. With a main event like Justin Gaethje and Edson Barboza, people thought the card would be top-heavy. Instead, we got a card filled with every thing we could ever want. Point deductions, submissions, and knockouts. Let's look at the fighters and what's next for them.
Sodiq Yusuff Prevails in his Second UFC Appearance
Coming off the Contender Series and a great promotional debut, Nigerian-born Sodiq Yusuff had plenty of eyes on him going into his second fight in the big show. Yusuff looked good, controlling the fight and getting a unanimous decision victory over a quality opponent in Sheymon Moraes. Yusuff did not come out and brawl like some people expected. Instead, the 25-year-old featherweight was patient and calculated. He showed he belongs in the UFC and has a bright future ahead of him.
Sheymon Moraes didn't look bad against "Super" Sodiq. He managed to control some of the fight and even managed to win a round. But, Yusuff was just too much for the Brazilian. Moraes dropped to 11-3 with his other losses being to Marlon Moraes and Zabit Magomedsharipov. Not bad company to be in if you're Sodiq Yusuff.
Next opponent for Sodiq Yusuff: Bryce Mitchell, Kevin Aguilar
Next Opponent for Sheymon Moraes: Rick Glenn, Chas Skelly
Paul Craig Submits Kennedy Nzechukwu with a Slick Triangle
Paul Craig came into UFC Philadelphia on a controversial loss to Jimmy Crute at UFC Adelaide last December. He took on a second Contender Series signee, Kennedy Nzechukwu. Craig was not intimidated by Nzechukwu's size. Marching forward the whole fight, Craig shot takedown after takedown, exposing Nzechukwu's weak spot. After nearly locking up a couple of armbars early on, Craig finally sunk in that submission and had everyone from Scotland yelling one thing: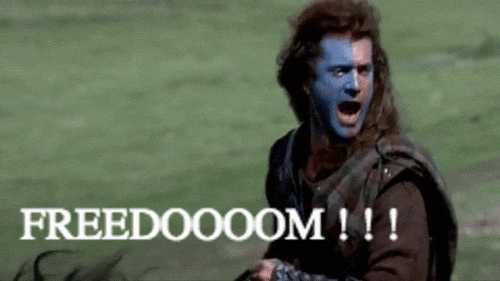 Kennedy Nzechukwu had a tougher time with Paul Craig. Getting caught in several submission attempts, which was ultimately his demise, Nzechukwu struggled with Craig's relentless pressure. With multiple warnings about grabbing the fence and having a point deducted for eye pokes, Nzechukwu showed his green-ness in his UFC debut. While he has the skill and size to be something special in the cage, he just needs a little more time and experience to make his rise to the top of the light heavyweight division.
Next Opponent for Paul Craig: Smilin' Sam Alvey, Gian Villante
Next Opponent for Kennedy Nzechukwu: Deron Winn, Adam Milstead
Michelle Waterson Making Her Statement at Strawweight
Fan-favorite Michelle Waterson came in and put on a clinic against Karolina Kowalkiewicz. Waterson won 30-27 on all three judges' scorecards. Waterson showed good patience and didn't fret during Kowalkiewicz's pressure. The Karate Hottie showed she's ready for a title-eliminator fight and will likely get one in the near future.
Karolina suffered her second straight loss for the second time in her career. While she still shows promise at strawweight, Kowalkiewicz will have to take a longer road to a title shot than Waterson from this point on in their careers. It might be time for Karolina to add a few new tools to her toolbox, which she surely will.
Next Opponent for Michelle Waterson: Tatiana Suarez/Nina Ansaroff Loser, Rose Namajunas/Jessica Andrade Loser
Next Opponent for Karolina Kowalkiewicz: Weili Zhang, Cynthia Calvillo
Josh Emmett Rebounds in Dramatic Fashion
If it seems like it's been a year since Josh Emmett was brutally knocked out and hospitalized with major facial injuries, it's because it was a year. Emmett made his return to the cage against a tough opponent in Michael Johnson. Johnson presented problems to Emmett in size coming down from lightweight. Emmett struggled to find his range at first but pushed the pace all fight. Finally, that shot landed and he knocked out Michael Johnson in a highlight-reel worthy knockout.
After two wins over Andre Fili and Artem Lobov, Johnson was looking to get a win over a top ten opponent at 145 and make his statement in the featherweight division. While he looked good for most of the fight, one mistake is all it takes. Johnson got caught late in the third in a fight he would have likely won. While he didn't get the win he wanted, he will likely get another shot at a ranked opponent at featherweight.
Next Opponent for Josh Emmett: Yair Rodriguez, Renato Moicano
Next Opponent for Michael Johnson: Ricardo Lamas, Mirsad Bektic
Jack Hermansson Makes Quick Work of David Branch. Under a Minute Quick
We didn't get to see much of Jack Hermansson. He took a big step taking on #11 ranked middleweight, David Branch. While Branch is up there in age, he's still a force to be reckoned with. Hermansson was not scared. He submitted Branch in 49 seconds and put himself in the conversation as a future contender in the middleweight division.
Branch lost his third out of four fights to Hermansson and, like Jack, we didn't get to see much of him. At 37-years-old, fans have no choice but to question if Branch's time is up in mixed martial arts. While we may need to see one last goodbye fight, Branch's days are likely numbered. UFC Philadelphia won't be his last.
Next Opponent for Jack Hermansson: Paulo Costa, Chris Weidman
Next Opponent for David Branch: Uriah Hall, Tom Breese
Violence
Justin Gaethje fought last weekend, if you guys didn't know. The MMA gods promised us violence and we got it. Gaethje traded leg kicks with Edson Barboza, nothing a mere mortal could withstand. In typical Gaethje fashion, he put down Edson with a wild hook. It was all we wanted and more. Honestly, there was no point in scheduling that fight for more than one round everyone knew it wasn't leaving the first. Gaethje looked fearless as usual. His pressure forced Edson to exit an exchange with his hands down on more than one occasion.
Edson Barboza got the raw end of the deal at UFC Philadelphia. No one wanted either of these fighters to lose, but one was destined to. Barboza did his usual, murderous leg kicks, spinning kicks, big power shots. It just wasn't enough for the win. Barboza will live on to dazzle fans another day.
Next Opponent for Justin Gaethje: Cowboy Cerrone/Al Iaquinta winner, Tony Ferguson
Next Opponent for Edson Barboza: Alexander Hernandez, Paul Felder