RIZIN FF is back to close out 2017 with the first of two year-end cards airing early Friday morning for those of us in the West!
Once again, RIZIN will hold two New Year's Eve events spaced over two days beginning December 29th at 1 AM EST. The first card will feature fighters like UFC vets Ian McCall and Cindy Dandois. Dandois will be fighting the very popular King Reina, while McCall will be participating in the Bantamweight Grand Prix. Another featured bout that night has Gabi Garcia fighting retired pro wrestler Shinobu Kandori. However, that bout is in danger of being canceled with Garci coming in vastly over the contracted weight allotment.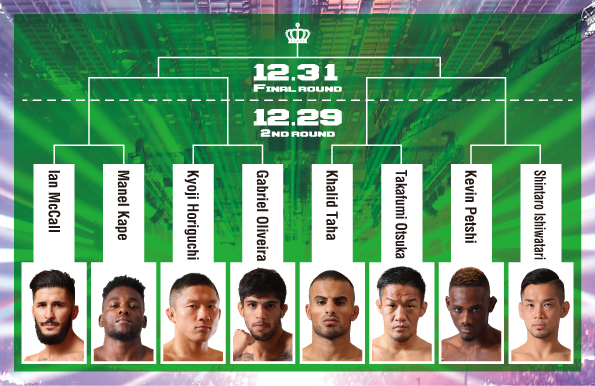 In a press release distributed Thursday, McCall said that he's "the healthiest physically and mentally than I have ever been in the past three years." He then turned up the heat on opponent Manel Kape. "Manel is an immature child and needs to be taught a lesson" said Uncle Creepy. Referring to his sadistic side, he added that "I am going to put my heel in his face, break his face. He's no good for the sport. He says things… trash talk is one thing, but what he says is inappropriate, so I'm gonna hurt him real bad."
A much more reserved Kyoji Horiguchi, meanwhile, said of his opening round foe that "Gabriel Oliveira is a south paw with a good left cross. But I have worked with taller, lankier opponents so I will be ready." Horiguchi also stated a preference for meeting McCall in the semi-finals.
More than just a bantamweight grand prix
The Second night of fights will be on December 31st beginning at 1 AM. This card will have bouts from three different tournaments. We'll see the completion of the Bantamweight tournament, a one night Super Atomweight GP, and a -57kg kickboxing GP. Mirko Cro-cop continues to be one of the promotion's main draws. He'll be there as well, in something of a surprise addition. The Pride and UFC vet will be facing Tsuyoshi Kosaka on the card. Kosaka has competed in many promotions, including Rings, Pride, Pancrase, and NJPW. Yes, he has two legitimate fights under a pro wrestling promotion.
Additionally, Takanori Gomi will be making his RIZIN debut against Yusuke Yachi.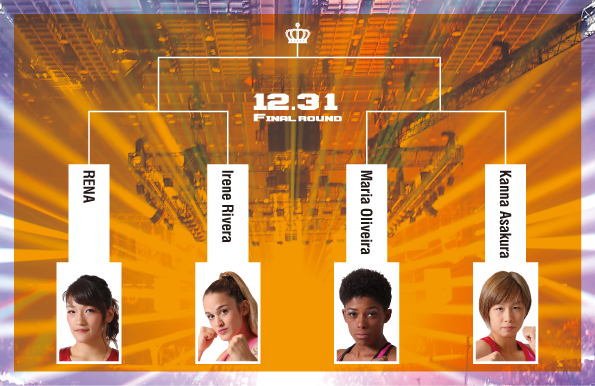 The Super Atomweight tournament will definitely draw a live audience because it features the promotion's most promoted fighter; Rena Kubota. She's the obvious favorite for this tournament, but they were smart to put her and Maria Oliveira in opposite brackets. Oliveira has the best shot at beating Kubota, but you don't want your most exciting fighting of the tournament to be the first one.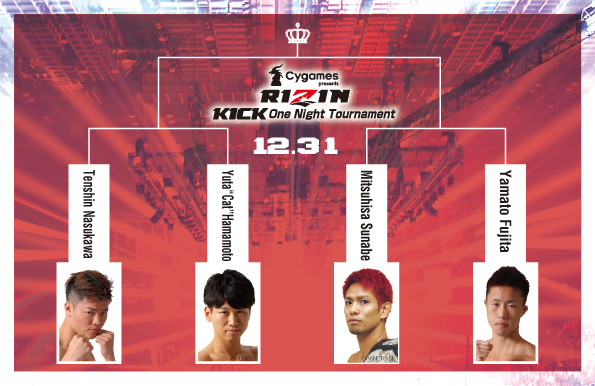 The one night kickboxing tournament will probably have the most exciting finishes of the two card event. And the fighter to look out for is Tenshin Nasukawa. Nasukawa is only 19 years old and has one of the most impressive records in combat sports. 20-0 professional kickboxing record with with 16 knockouts. Undefeated in 4 MMA bouts with only one going to decision. And an amatuer kickboxing record of 99-5-1. He began his fighting career when most kids his age were in middle school. He has some of the most spectacular finishes in the RIZIN's short history and will certainly put on a show to close out the year. Don't miss it.
Where to watch
You can use this link to purchase each RIZIN World Grand Prix 2017 fight card stream for $20 bucks or buy both nights for $30. The cards are offered as online PPVs by Fite.tv