While there's not a lot of action this month — or frankly any — we still saw fit to name a MMA Prospect of the Month. This time out, it's South Korea's Jung Young Lee.
Age: 24-years-old
From: Daegu, South Korea
Height: 5'10"
Reach: ?
Weight class: Featherweight
Record: 7-1
Ranked #4 among active South Korea Pro Featherweights according to Tapology.
Who is Jung Young Lee?
Jung Young Lee Lee grew up learning Taekwondo. After a good amount of fights as an amateur going 9-1, he made his pro debut in February of 2014. For his entire career, he's fought for Road FC, the number one promotion out of South Korea. In 2017, Lee suffered his first pro loss to Se Young Kim. Not even a year later they rematched and this time Lee got the win, resulting in a first-round TKO. 2018 was the biggest year for "The Korean Tiger" getting his revenge against Kim and winning the Road FC title.
Striking
Lee isn't just a power striker as he is a very technical guy as well. Out of an orthodox stance, he fires a snapping left jab. Many times following the jab he will throw his right hand, firing that one-two down the middle. Once he gets loose he's a dangerous man ripping combinations to the body and head highlighted by a nasty left hook to the liver. He's a killer in the cage stepping in the pocket throwing with a lot of heat. Lee likes to pick opponents apart at the range throwing his jab and snipping his opponents coming in as he's a dangerous counter striker.
Kickboxing
Kickboxing is an important weapon in the arsenal of Lee. The Korean will start a combo with a leg kick and at times end a combo with a leg kick. He stays very basic with his attack not throwing really any roundhouse kicks but really going to the legs for the most part. Where he does display his kickboxing the most is when he's maintaining distance. Lee throws a variety of kicks such as sidekicks, front kicks, and oblique kicks to keep the distance where he wants it.
Clinch
Lee is a pocket striker and a distance kickboxer. So when it comes to the clinch, it's an area he doesn't spend much time at. Lee will throw some good knees and does have strong control against the cage. He also is good at throwing on the break from the clinch.
Movement
Lee is light on his feet with some bounce in his step. He will plant his feet often but that's when he decides to throw in the pocket. On the outside, he moves all over the place which compliments his offense from range.
Wrestling
Jung Young Lee frankly doesn't wrestle at all as he's no doubt a striker only. I've only really seen him shoot once in the footage available and he was unsuccessful. No shame in that though since he is an excellent striker
Ground game
Lee hasn't really displayed much on the mat when it comes to jiu-jitsu due to being a striker first and foremost. Of the footage available Lee does show good ground and pound, that being his best weapon there. He has ended up on his back in the past but hit a nice sweep to get the top position. It's just an area he hasn't been in too much.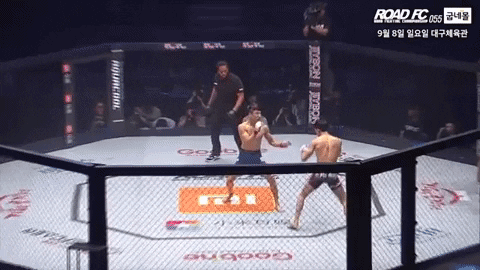 Cardio
Lee has three first-round finishes and has a finish in 10 and 19 seconds. With that said, I believe his cardio looks pretty darn good. Lee doesn't seem to slow down nor lose any of the power he possesses earlier in his fights. You'll see in his fight against Mu Gyeom Choi, where he won the Road FC title, that he fought at the same pace for three solid rounds.
Defense
Lee has never been finished and I believe he really hasn't been close to getting finished. On the feet, Lee loves to stand and brawl and as he's a dangerous striker he's willing to leave his chin there for the taking. That's resulted in him getting tagged before but he has still been able to weather the storm.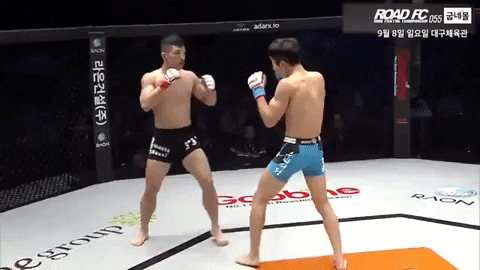 Overall thoughts: South Korea has tons of talent and Jung Young Lee is one of my favorites. Not only is he fun to watch but he is super talented. He is one dimensional but it has been shown if you're so good where you are one-dimensional that you can be one of the best in the world. Take for instance Conor McGregor, Israel Adesanya, Khabab Nurmagomedov, Demian Maia, Ronda Rousey, and the list goes on. Lee is far from being top tier level when it comes to striking but where he's at right now at only 24, he's damn good. Lee may eventually be too tough for his own good as he's too willing to take damage at times. If he can just not find himself drawn into firefights he will progress at a higher rate.