This week, we feature two up-and-coming fighters both inside and outside the UFC. One is an unranked fighter competing on this week's UFC 245 card, Contender Series alum Punahele Soriano. The focus here is on a fighter who is and has never been ranked, but who could be one day. The other, Rustam Kerimov, is a prospect outside the UFC who has a very high ceiling.
Middleweight, Punahele Soriano (6-0)
UFC 245 will take place in Las Vegas, Nevada at the T-Mobile Arena this weekend. With this arguably being one of the biggest cards of the year, there aren't many unranked fighters. You have three title fights, many established veterans, and fighters on the verge of a title shot. With options limited the obvious pick is the debuting Punahele Soriano.
Soriano is coming off a win on the Contender Series this past Summer. He had his toughest test in Jamie Pickett and he easily won the fight. Although that was the first time he went the distance, he still earned the UFC contract. 6-0 as a pro, Soriano also went 4-0 as an amateur. "Story Time" is known for his insane power and explosiveness.
Soriano, fighting out of Oahu, Hawaii trains out of Xtreme Couture. Although he is known for his power, explosiveness, and being a fast starter he is actually pretty well-rounded. Soriano has some underrated wrestling and has solid ground-and-pound. He is a bit reckless and tends to get hit a lot but has proved to have a solid chin.
At UFC 245, he will take on Poland's Oskar Piechota who is 11-2-1 and 2-2 in the UFC. Piechota is primarily a grappler with ADCC Europe experience. With that said, Soriano will likely want to keep this fight standing.
This is a very good test for Soriano and an important fight for Piechota. Piechota has much more experience and has that notable UFC experience. It's a tough fight for Soriano and if he can win this it says a lot about his future.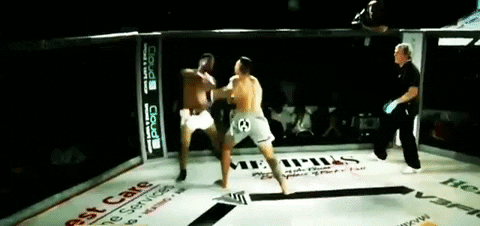 Bantamweight, Rustam Kerimov (13-0)
This is a stacked week including many good prospects in action. Choosing a fighter to focus on wasn't an easy decision either, with athletes like Timur Valiev, Yusup Raisov, Armen Guylan, and Joanderson Brito active. Kerimov though stood out. The Russian, who is 13-0, is the current ACA bantamweight champion. He's been fighting tough competition throughout his career beating opponents with a combined record of 110-28-4.
Kerimov is a product out of a top camp in DagFighter and is one of the best up-and-comers out of Russia right now. Like most Dagestan fighters, Kerimov is an excellent wrestler. Kerimov has beat solid competition, most notably a good prospect in Alexander Peduson, Abdul-Rakhman Dudaev, legend Takeya Mizugaki, and Oleg Borisov. Kerimov is obviously a good wrestler but it's his timing on his shots that is done so well to complement his best weapon, his ground-and-pound. On the feet, he is a good kickboxer along with good power in his hands.
Rustam is fighting Brazilian Francisco Maciel who is 15-3-1 as a professional. A member of Team Nogueira, he is a solid fighter coming off a big win against Oleg Borisov. Maciel is a power striker and a primary wrestler with solid jiu-jitsu. Kerimov by far has the higher ceiling but this is a tough test for him.