A pair of top prospects are in the spotlight this weekend, as Magomed Ankalaev is in action at UFC Moscow, and Logan Storley returns at Bellator 233.
Light-heavyweight, Magomed Ankalaev (11-1)
UFC Moscow is host to a lot of great fighters. While Roman Kopylov was strongly considered, I decided on Magomed Ankalaev for our spotlight this week. Russia's own Ankalaev has only one loss, and that was by a Hail Mary triangle choke in the last second of his fight against Paul Craig.
Literally the last second. Ankalaev dominated that entire fight and would probably do that every time they fought. He's a well-rounded fighter but what will make him exceed at the higher level is his wrestling. Being so physically strong in the clinch, Ankalaev finds the body locks, trips, and double legs effortlessly. The Russian is very good on top mainly with his devastating ground and pound that is definitely fight-ending. Ankalaev has grown into a solid fighter on the feet. Not someone who fights with a lot of output, Ankalaev is explosive and super athletic.
He throws good combinations with the lead roundhouse kick and strikes behind it. Ankalaev is a power kicker who has a precise jab. A bit flat-footed but makes up with it for his speed.
Ankalaev will take on South Africa's Dalcha Lungiambula this weekend. On the feet, Dalcha has decent boxing and relies on his power and explosiveness more so. Ankalaev should have the advantage on the feet as he's more technical and has more weapons. Both these fighters have solid wrestling and both are able to be taken down. I'd look for Dalcha to be a bit easier to take down, since historically he's been taken down by lesser guys. Also, Ankalaev does well off his back, while Dalcha, not so much. Ankalaev is better on the feet, on the mat, faster, and as the fight goes on he will be the fresher fighter. This should be a setup fight for him, but I'm not looking past Dalcha one bit.
Ankalaev, in my opinion, is a future top ten guy easily and maybe even better. Right now I believe he beats Krylov, Rua, Cirkunov, Walker, and Latifi who are all ranked.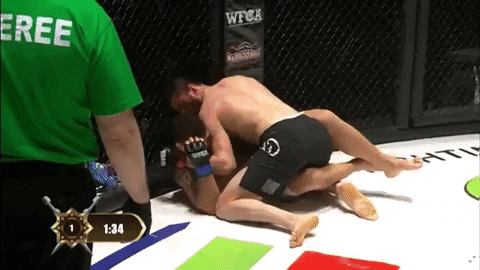 Welterweight, Logan Storley (10-0)
Logan Storley is a 4X All-American wrestler out of the University of Minnesota. Storley, who is currently 10-0, has been dominating in his MMA career thus far. He makes takedowns look easy, has heavy pressure and lands big ground and pound where he is the most effective. Storley is a great wrestler, though on the feet he hasn't shown too much. He has a powerful right hand and does a good job throwing straight punches and has shown solid leg kicks, but can wrestle all fight long.
Storley is fighting EJ Brooks who is making his Bellator return after fighting outside the promotion since July of 2017. Brooks is a good wrestler who is decent on the feet, where his kicks are his best weapon. Storley hasn't shown as much on the feet, but Brooks isn't an opponent that's really gonna test him in that area. The All-American is levels above Brooks when it comes to wrestling. As this is another good test for Storley I don't see Brooks doing any better than what Ion Pascu and Joaquin Buckley did against the "Storm."
I would have loved to have seen Storley in that Bellator welterweight Grand Prix. With that said, he's young and with a new Bellator contract in hand, he will be pushed. I would like to see him fight Bellator welterweights like Yaroslav Amosov, Keifer Crosbie, Jason Jackson, Sabah Homasi, Ed Ruth, and Erick Silva. All guys I would favor him against. It's a very stacked division and he is widely overlooked.