KSW's Salahdine Paranasse, an undefeated French featherweight fighting under the KSW banner, gets the nod as our MMA Prospect of the Month.
Age: 21-years-old
Born: Aubervilliers, France
Height: 5'9″
Reach: 69.3″
Weight class: Featherweight
Record: 13-0-1
Ranked #69 worldwide among featherweights according to Tapology
Ranked #47 worldwide among featherweights according to Fight Matrix
Who is Salahdine Parnasse?
Born on December 4, 1997 Parnasse started his MMA career in 2015 when he was only 17-years old. The Frenchman began training at the age of 11, in a nation where MMA remains banned. France right now is just now starting to gain recognition with the growing talent there. But when Parnasse started fighting he was quite unknown to even the more hardcore fans. He didn't really become noticeable until he signed with one of the biggest European organizations in KSW in late 2017. Still with the promotion today, Parnasse quickly jumped into the pool with tough competition. Before signing with KSW, the best record Salahdine beat was 14-8. Now in his four KSW bouts he's fought a combined record of 49-19. In his most recent fight, Parnasse beat Roman Szymański to become the interim KSW featherweight champion.
Striking
Fighting in a southpaw stance, Parnasse's right hand is his primary go-to when he fires his hands. Always throwing with output, Parnasse is constantly launching crisp combinations. He will always lead combinations with his left hand and will throw two or three more strikes behind it. He favors a very sneaky but good right uppercut in combinations as well. Parnasse is an excellent counter striker with incredible reaction speed, timing, and accuracy.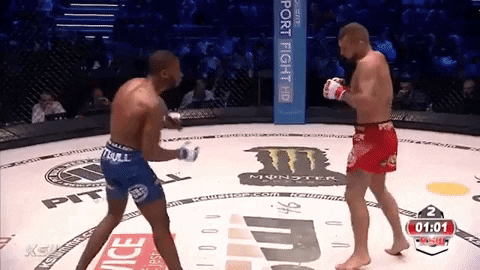 Kickboxing
Kickboxing is probably the best weapon the French fighter possesses, which is saying a lot. It's crazy that Parnasse hasn't yet finished someone with his kicks, because of how hard they connect. It isn't just the power he throws behind his kicks though, it's also the speed. His release is very quick as is his timing. Parnasse at times will throw with some flash with wheel kicks and switch kicks. He will rarely take risks though, staying grounded and sticking to fundamentals. Parnasse is greedy with his kicking attack going after the legs, body, and head frequently. He will set up combinations with kicks and at times end combos with kicks. Really a skilled and intelligent kickboxer.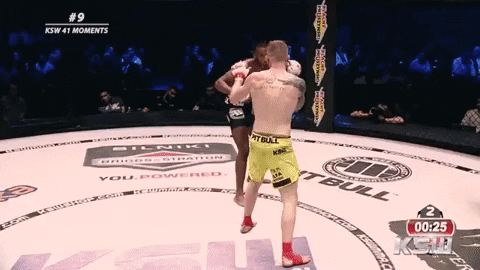 Clinch
Parnasse is immensely strong in the clinch. You will see him in control at times but mostly you will see his back against the cage. He doesn't throw as much offense as you would like to see but does well enough. What you like to see from a young fighter is the understanding of defending against the cage. Parnasse knows that getting the over-under and the double under-hooks is important and he does it perfectly. He will always stay working using wrist control of his foes to maintain the posture.
Movement
Not exactly Dominick Cruz or TJ Dillashaw movement-wise, but Parnasse is very slick. He doesn't use much lateral footwork, rarely moving side to side. His vertical movement though is very impressive. Parnasse does a stellar job moving in putting in combos and moving out so effortlessly. Always light on his feet in his primary southpaw stance Parnasse will only plant his feet for a few seconds to throw with his hands. You will hardly ever see him sit in the pocket.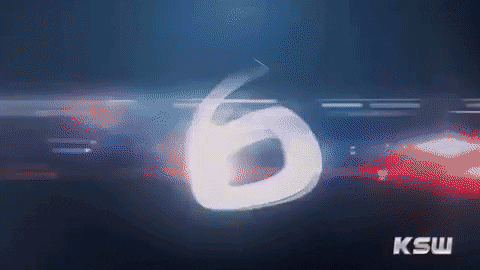 Wrestling
You won't see Parnasse wrestling too often but he does have it in his back pocket. He will usually use it to just mix it up a little bit. Most of his takedowns come from the clinch where he does a nice job utilizing trips and the body lock. You won't really see him shoot from the outside but he will change directions and get the takedown.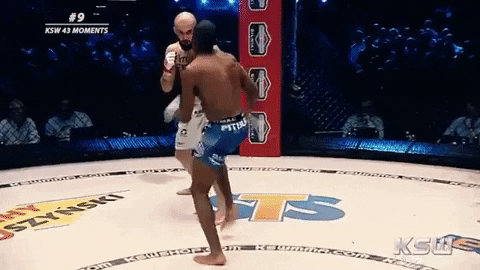 Ground Game
Throughout his career, Salahdine Parnasse hasn't spent a lot of time on the mat on top or even off his back. The few times he did end up on his back, he has done a good job getting back to his feet. That usually comes not by his jiu-jitsu but by his explosiveness as soon as he has space to move. On top, Parnasse doesn't throw a lot of punches but is good at transitioning to the back. He has four submission wins all by the way of choke. Also, watch for his D'arce choke as he goes for it often.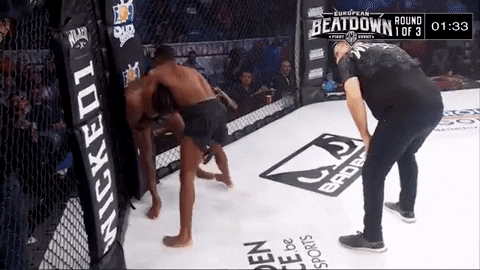 Cardio
Cardio may be Parnasse's biggest attribute. Parnasse has gone the distance seven times and his cage time is 2 hours, 28 minutes, and 45 seconds. While some have labeled him "boring" as he lacks finishes, that's simply not the case. Parnasse throws a ton of volume. At times he will coast but to fight at the same pace the entire fight is massively impressive. It takes more energy to throw a kick than to throw a punch but Parnasse will constantly throw kicks not slowing him down a bit.
Defense
Arguably his biggest weakness would be his takedown defense. And it's not even bad, he just winds up being taken down from time to time. Off his back, Parnasse is good when he gets space exploding with a lot of power and speed. It would be nice if he would show more BJJ in regaining guard and working his way back up using the cage. It's not a big issue though. His head movement is pretty solid, given he's such a good counter striker. Parnasse knows exactly when to lean back seeming to know when and what his opponent is going to throw. He's very evasive and his speed and vision make him an excellent prospect.
Final Thoughts: Parnasse is an amazing talent who has a bright future in MMA. At only 21-years-old he's already the KSW featherweight champion. KSW is a top promotion who will always give Parnasse a quality opponent. A dream match-up would be Parnasse against Mateusz Gamrot, a former KSW champion. That fight may be far away however, since Gamrot vacated his belts and decided to take a break from the sport. Parnasse is happy with KSW as they treat him well and the pay is good. With that, he's still young so there's a strong chance he lands with the UFC some day.